The Power Of A Real Estate Team With Personalized Service
About Dave Lynn, REALTOR®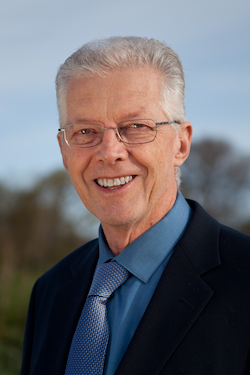 Dave has been a consistent top selling real estate professional in the Victoria BC area for over 25 years. He is committed to giving you personal service that meets your needs, whether you are selling your existing home or looking for your perfect new home. A long-time resident of Victoria, he enjoys sharing his in-depth knowledge of the market and his appreciation of the high quality of life in this community with his clients.
Dave is also a certified member of the Institute for Luxury Home Marketing. He continually updates his knowledge to benefit his clients by attending courses and seminars on the latest advances in real estate. A Royal LePage award winning Realtor® with Gold, Platinum and Award of Excellence standings plus many MLS awards, Dave's market knowledge and top sales and negotiation skills have helped his many clients meet their buying or selling goals.
Dave specializes in marketing residential properties in Victoria and multi-unit revenue properties throughout Vancouver Island.
Background
Dave was born on the Island in Duncan. His family moved to Victoria and he grew up along the Fairfield - Oak Bay border. After graduating from the University of Victoria with a Physics degree, he married Agnes and they moved to Calgary. Dave worked as a geophysicist in exploration for Gulf Oil.
While in Calgary, Dave pursued his passions of sports car racing and flying their Cessna 182. After 6 years in Calgary, they just had to get back to the coast. Dave drew on his UVic summer job experience and returned to commercial fishing with a 42 ft freezer troller. Dave's long term interest in investing in revenue property led him to join the Real Estate Investment Network. This group provided seminars and investment knowledge from the likes of Ozzie Jurock, Raymond Aaron, Robert Kiyosaki and many other top speakers. They provided practical knowledge not available through normal real estate training programs in property evaluation, writing money saving offers, marketing and successful negotiating. This extra training is now a great benefit to Dave's real estate clients.
After several years investing in real estate on his own, it was a natural for Dave to move into full time real estate sales in 1998.
Community Contributions
Dave has lived in Cadboro Bay for over 35 years and served as a director for the Cadboro Bay Residents Association for many years. During that time, he has helped with a number of projects in the Cadboro Bay area. He maintains a web site for the Cadboro Bay area called CadboroBayToday.com . With his wife Agnes, he volunteers for the Victoria Natural History Society helping with Birding and Botany events. He also volunteers with her helping with several other natural history groups such as doing Owl Research for the Habitat Acquisition Trust. Again with Agnes, he volunteers with several gardening clubs and they have opened their extensive garden for these groups and the community for over 30 years.
Giving Back
Dave donates a portion of each sales commission to the Victoria Shelter Foundation for women.
For more details check out Dave's brochure
---
About Tara Lynn, REALTOR®

Born and raised in a real estate family, Tara had an early start in the industry. Known for her quick response and friendly service, Tara has a large referral network and an active repeat client base providing you with access to buyers and sellers across Canada. Her background in sales and certifications in negotiation and social media marketing make her a skilled communicator and advocate for her clients.
Tara combines her specialized knowledge of her hometown, Victoria BC, with over 15 years of experience in real estate sales and marketing.

Whether you are a first time home buyer or looking to invest in a revenue property, Tara can provide you with the expertise and support you need to make buying or selling your home a smooth and successful experience.
Background
Prior to entering real estate, Tara toured North America as a professional musician with several bands, including a Neil Diamond tribute band, and released a number of independent albums. Although she has visited many cities, she loves Victoria for its proximity to the ocean, varied neighbourhoods and big city culture combined with the Island vibe. She still keeps her hand in the music scene, writing and recording as a guitar player and backup vocalist and has recently picked up the French horn again.
Community Contributions
Tara served on the Royal LePage Shelter Foundation's Golf for Shelter committee as its website and social media adviser. She also donates a portion of each sale commission to the foundation. Also Tara is a multiyear team captain and committee member for the annual MS Society's MS Walk and is currently a member of the MS Coastal Regional Chapter Board. As a seasoned agent Tara also enjoys giving back to her industry and was recently elected to be a Director of the Victoria Real Estate Board after years of volunteering on the Victoria Real Estate Boards Professional Development Committee.
Training and Certifications that Benefit Home Buyers and Sellers
• Certified Negotiation Expert to negotiate a better price for your home
• Social Marketer Designation to provide maximum exposure to possible buyers
• Member of the Institute for Luxury Home Marketing to professionally market your home to the proper clientele
• Robert Kiyosaki and Wright Thurston Real Estate Investment Training & family background in revenue properties
• Training and experience in new construction and foreclosure sales
• Canadian Real Estate Association's Leadership 100, 200, 300 and 301
• UBC Real Estate Trading Services Licensing Course
• University of Victoria BA Anthropology
The Lynn Team
Together, Tara and Dave take a team approach to provide their clients with a tremendous amount of personalized attention and guidance. This means there is always someone available to assist you with your real estate needs.
Contact Dave and Tara and put their combined service and years of real estate experience to work for you.